MFL Spanish Area
Growing Great Minds Together
İBienvenidos a nuestra página de español!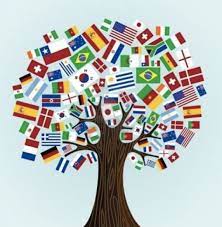 Modern Foreign Languages at Pyrford Primary: Spanish
MFL Leader: Marlena Gilbey
As MFL Lead, my role is to support teachers, promote a love of language learning and to monitor the progress of the children. I believe early language learning is important as it gives children a good understanding of the structure of other languages and gives children a new perspective on the world, encouraging them to understand their own cultures and those of others.
Spanish was chosen as this supports the transition into our local high schools that also teach Spanish.
INTENT
Our intent is to provide broad linguistic and cultural experiences for our pupils that enable them to foster a love of languages and to develop their communication skills in the four key areas of language learning: speaking, listening, reading and writing. The children receive an engaging, inspiring and challenging Spanish curriculum, which develops their skills and knowledge and lays the foundations for further language teaching at secondary school.
A detailed Spanish curriculum has been created, ensuring cross-curricular links are present where possible, thus encouraging critical thinking, interaction and reflection. This is available at the bottom of the webpage.
IMPLEMENTATION
Our Spanish curriculum is designed to progressively develop children's skills in languages through regularly taught lessons. Spanish is taught to all key stage 2 children through discrete, weekly Spanish lessons, which begin in Year 3. Children progressively acquire, use and apply a growing bank of vocabulary organised around topics, which change half-termly.
The Spanish curriculum meets the national curriculum requirements and ensures progression throughout key stage 2 across the four skills of listening, speaking, reading and writing.
Pupils are taught to:
listen attentively to spoken language and show understanding by joining in and responding
explore the patterns and sounds of language through songs and rhymes and link the spelling, sound and meaning of words
engage in conversations; ask and answer questions; express opinions and respond to those of others; seek clarification and help
speak in sentences, using familiar vocabulary, phrases and basic language structures
develop accurate pronunciation and intonation so that others understand when they are reading aloud or using familiar words and phrases
present ideas and information orally to a range of audiences
read carefully and show understanding of words, phrases and simple writing
appreciate stories, songs, poems and rhymes in the language
broaden their vocabulary and develop their ability to understand new words that are introduced into familiar written material, including through using a dictionary
write phrases from memory, and adapt these to create new sentences, to express ideas clearly
describe people, places, things and actions orally and in writing
understand basic grammar appropriate to the language being studied, including (where relevant): feminine, masculine and neuter forms and the conjugation of high-frequency verbs; key features and patterns of the language; how to apply these, for instance, to build sentences; and how these differ from or are similar to English.
IMPACT
Topics are learnt in lower KS2 and then are revisited in upper KS2 with an added skill or challenge. This ensures that topics are revisited to embed and build upon the learning. The lesson structure each week allows time to revisit the previous week's learning and build upon this. Class teachers assess 'I can' statements which link to the learning objectives after each topic is taught. This ensures that the children are progressing in Spanish and informs teachers of gaps which need to be revisited. Subject and school leaders monitor the impact of the curriculum provision through completing regular monitoring, that includes work and planning scrutiny, and pupil voice. Pupil voice is an important tool as it questions children's views and attitudes to learning a language.
At the bottom of this page, you will see some fun resources and ideas to learn Spanish at home.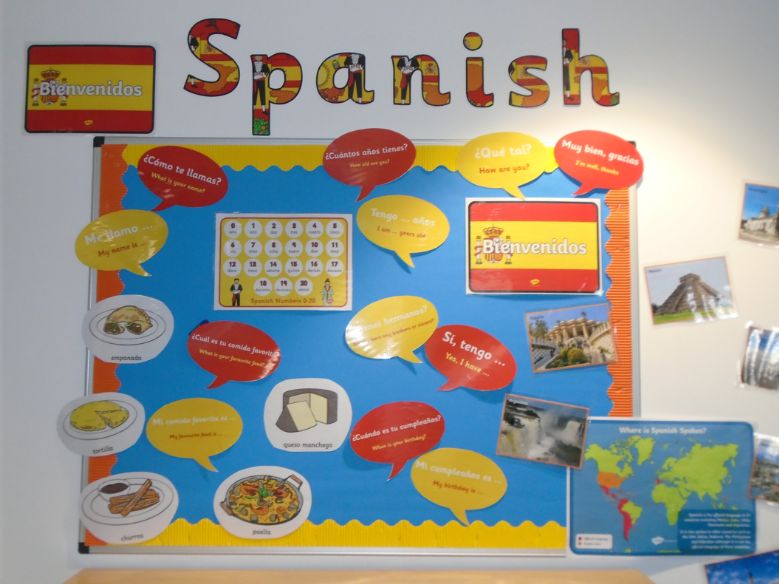 "If you talk to a man in a language he understands, that goes to his head. If you talk to him in his language, that goes to his heart." Nelson Mandela