Our Golden Book Winners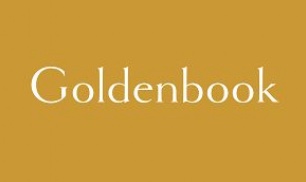 Congratulations to our Golden Book winners
See this week's newsletter for pictures of our Golden Book winners' work.
N Squirrels - Olivia Bai-Turner for making a great lion mask. She drew a face on a paper plate and then carefully cut the edges to make the mane. Finally, Olivia painted the plate. Well done!
R Beech - Amelie Carapiet for making amazing progress in her reading! Amelie is working really hard with her phonics and reading skills and reads every day in school. She enjoys our new phonic reading books and now insists on reading the whole book every day! Well done for all your hard work Amelie, it's really paying off!
R Hazel - Eadie Awcock for always trying her best and working hard all day long! She should be very proud of her work. Well done Eadie!
1 Oak - Louis Pitts for really impressing us with his knowledge in our Science topic on Animals. He always offers his clever ideas and joins in with class discussion. He has been really interested in all the different animal groups and asks questions to find out more. Well done Louis!
1 Pine - Haleema Pazir for always working incredibly hard. She produces work to the best of her ability. Keep it up Haleema!
2 Cedar - Harry Cousins for trying very hard with his work. He has settled down quickly and concentrated on the task all on his own. Well done Harry! Great focus - keep up the good work.
2 Hawthorn - Ethan Gray for always putting great energy into all his work, both in the classroom and in our PE lessons. This week in our learning about Islam, he created a lovely geometric pattern and set out his thoughts about why Muslims do not draw pictures of Allah. Great work Ethan!
2 Sycamore - Ayesha Akram for working really hard to learn to tell the time. In every Maths lesson she has listened carefully and tried her best. She is now able to tell the time to 5-minute intervals too. Well done Ayesha!
3 Elm - Archie Matthews. Our discovery learning topic this term is all about how the railways changed our lives. We have looked at railway poetry and focused on rhythm, onomatopoeia and similes. Archie has written a great opening verse putting all this into practice. Well done Archie!
3 Maple - Ben Osborne-Jones. In English and History, we are learning about steam trains. We have read a variety of poems about trains. Now we are writing our own train poem and Ben has done really well including similes, rhythm and train sounds. Well done Ben!
4 Alder - Zain Bashir for how beautifully he has written and presented his Jemmy Button, Behind You poem. You really slowed yourself down to write very creative verses and took your time to write it out so neatly. We are very pleased to see work of high quality from you. Well done!
4 Larch - Eshal Abdullah for her excellent poem called Behind You, Jemmy Button. I'm so impressed with the expanded noun phrases that you have used and the way you really challenged yourself to include adventurous vocabulary. Well done Eshal - keep up the good work!
5 Rowan - William Walker-Downie. In Maths we have been looking at different types of angles and how to use a protractor to draw and measure angles. I was really impressed at how William worked on the reasoning and problem-solving activity this week. Well done William!
5 Willow - Luqman Zaib for putting 100% effort into his work. I have particularly noticed this in English and Maths recently. Luqman has been exploring what similes and metaphors are and has been using these to describe the weather in our story Floodland. He has also been measuring angles with a protractor in Maths, which is incredibly challenging! Well done Luqman - I am so proud of you.
YEAR 6 - Everyone! How fantastic you all are! We are so proud of how well you coped over these last weeks and the resilience that you have shown. You should be very proud of yourselves - you couldn't have worked any harder! Time to celebrate - you deserve it!