Our Golden Book Winners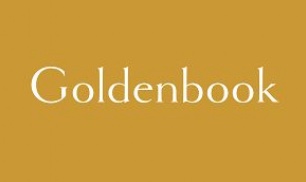 Congratulations to our Golden Book Winners
Squirrels - Hugo Kelly for being really helpful, especially with tidying up.
Hazel - Henry Sutherland for trying hard with the star job.
Beech - James Poole for trying really hard with his writing.
Chestnut & Oak - not awarded as on school trip.
Cedar - Emme Gwyther for great progress in Maths.
Hawthorn - Finlay Boulby for always being helpful and kind.
Elm - Inayah Shahzad for a beautiful Egyptian self portrait.
Maple - Ryan Kershaw for designing a wonderfully colourful church building.
Birch - Yeamna Rahman for a wonderful painting of a tree frog.
Alder - Tryston Webster for thoughtful contributions to our RE lessons.
Larch - Bethany Zone for fantastic progress in Maths this year.
Cherry - Amy Spencer & Naomi Parsons for an excellent newspaper report about Gringott's Bank.
Willow - Nayaab Zahid for a thoughtful prayer about worry.
Year 6 - not awarded as away on residential.