Our Golden Book Winners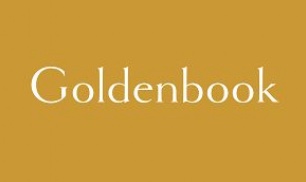 Congratulations to our Golden Book winners
See this week's newsletter for pictures of our Golden Book winners' work.
N Squirrels - Oliver Mistretta for great counting. He has worked really hard and is doing some great number work. Well done Oliver!
R Beech - James Barry for excellent Maths. James explored how to make teen numbers using a variety of resources. He explained his thinking really clearly and showed the different numbers in lots of different ways.
R Hazel - Finlay Williams. Finlay has been showing me some brilliant number work! He demonstrated his knowledge of how teen numbers are made with counters and then Numicon using a variety of examples. Well done Finlay!
1 Chestnut - Amelia McArthur for amazing work in Maths this week. Amelia has been trying really hard in her Maths lessons and did some great work on fact families. Keep it up Amelia.
1 Oak - Hattie Broadley for a brilliant observational drawing of artwork from Handa's Surprise.
1 Pine - Olly Brooks. Olly is a lovely boy who always works hard and tries his best. He is kind and thoughtful and always makes the grown ups smile. Thank you for being a fabulous member of Pine Class, Olly!
2 Cedar - Iyla Akram for working extremely hard on her poster about the UK. She wrote a lot of facts neatly and coloured in her map beautifully. Well done Iyla.
2 Hawthorn - Amelie Regueiro Russell for doing a wonderful job with her reading throughout Year 2, flying through the book bands and developing her comprehension skills. It is a real pleasure to listen to her fluent reading and to hear her interesting ideas about what she has read. Fantastic work Amelie!
3 Elm - Charlie Wilson for working incredibly hard on his report about Minibeasts. He remembered to use sub-headings and tried to include interesting vocabulary. He edited it to correct any spellings and punctuation. Well done Charlie!
3 Maple - Zain Bashir for using the internet safely to find out lots of interesting facts about flowers to use in his non-chronological report. Well done Zain!
4 Alder - George Mayman-Palmer for working really hard on all his classwork and for creating a wonderful persuasive letter in English. George, you have used a range of openers and persuasive devices. Well done George - keep up the hard work!
4 Larch - Joseph Platts for writing a brilliant persuasive letter. Joseph, I was very impressed with your use of fronted adverbials, the effort you put into your spelling and the neat way that you have presented your work. I am proud of you Joseph!
5 Cherry - Alfie Westen. We have been studying a book (that the class do not yet know the title of!) and Alfie has completed his work conscientiously. When writing about Michael entering the garage, he has used some amazing vocabulary and has focused on using lots of different sentence openers accurately. He's edited his work too and thought really carefully about what a new character (Mina) was like when she was introduced. Well done!
5 Willow - Ava Embling. In Science, we are learning about living things and the reproduction of plants. Ava's work is beautifully presented and well organised. Well done Ava!
6 Holly - Lauren Modlock for her Japanese-inspired watercolour painting. Her use of lines for the reflection, and shaping in the buildings and on the boat shows thoughtful detail. Well done Lauren!
6 Laurel - Alfie Matthews for beautiful work in Art his week. We have been looking at Japanese art and using watercolours and fine paintbrushes effectively to create a scene. Well done Alfie!
6 Sycamore - Bethany Zone. In Science, we have been studying the effects of smoking on the human body. I have chosen Bethany for her neatly presented and clearly labelled diagram. She has shown a clear understanding of the harm smoking can do to our bodies. Great work Bethany!