Our Golden Book Winners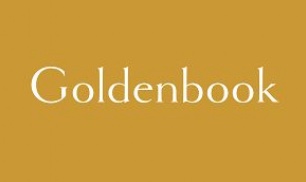 Congratulations to our Golden Book winners
See this week's newsletter for pictures of all our Golden Book winners' work.
N Squirrels - Annie Doig for great effort in her home learning. She is always so busy; playing, baking and completing the activities on Seesaw. Annie read the story "Simon Sock" and then matched her socks. Well done Annie!
R Beech - Waaris Aslam for working very on his home learning. He retold the story of the Magic Paintbrush in great detail using lots of lovely story language and expression. He also performed a fantastic Chinese New Year poem. Well done Waaris!
R Hazel - Emily Colvin for some wonderfully creative work this week. She made a fantastic craft that tells the story of Jesus' miracle of calming the sea and to celebrate Chinese New Year she followed instructions carefully to make a Chinese lantern and did a brilliant job of dressing up and singing a song about it.
1 Chestnut - Ben Watkins for being a superstar with all his work on Little Red Riding Hood this week. He remembered the story well and retold it beautifully, including lots of detail. He also enjoyed the music activities this week. We have loved watching him sing and dance with a happy smile and such enthusiasm. Well done Ben for working so hard with your home learning this week.
1 Oak - Amelie Wood for always working incredibly hard on her home learning. We were so impressed with her wonderful retelling of Red Riding Hood which Amelie chose to work on independently.
1 Pine - Jago Anderson for always working really hard at his Seesaw (especially his maths) and for being so positive.
2 Cedar - Oliver Pearson for completing some great work on Seesaw this week, including an amazing picture of a lizard coming out of a book and describing it using adjectives and a simile. He has also been walking around Pyrford cricket pitch every day for the Captain Sir Tom Moore challenge.
2 Hawthorn - Henry Lardner for wonderful work with all his home learning. Henry has been particularly good at coming up with creative strategies that help him with his learning, including getting help from Gruffy the Maths Tiger to show the difference between odd and even numbers. Great job!
3 Elm - Aidan Fernandez for creating a lovely list of what he would pack to go exploring. Aidan's worked super hard from home and always tries his best. He puts in 100% effort with his activities. Well done Aidan!
3 Maple - Henry Snelgrove for creating a brilliant rap about a very interesting dog. Henry worked very hard on our poetry in English and was able to think of different rhyming words and even performed it on Seesaw too! Well done Henry!
4 Alder - Esme-May Mickiewicz for writing a fantastic persuasive letter to the RECOS in The Wild Robot. You have used fabulous openers and modal verbs. Esme-May puts so much effort in to all her work on Seesaw and I'm really proud of her!
4 Larch - Ray Jessop for working amazingly hard to produce a wonderful poster showing your knowledge of The Ten Commandments. I'm really impressed with how colourful your poster is. It's so eye-catching! Well done Ray!
5 Cherry - Jack Hannon for working so hard every single week. He responds to feedback and leaves polite thank you messages for the staff. His commentary on the High Diving Giraffes was exciting and included well chosen vocabulary.
5 Willow - Edward Lamb for trying so hard with your writing (which we know isn't your favourite subject in the world). We are pleased that you are using the adult feedback and advice to improve and edit your work. You also used THE best phrase to motivate others in your excellent radio commentary about High Diving Giraffees (see front page). We think it's a brilliant piece of advice. Well done Edward.
6 Holly - Eva Price for working consistently hard. Her English writing is well-planned and her use of colour and mind-maps is excellent. I am so impressed that she went on to edit, correct and improve her work. Well done Eva - a fabulous letter using the formal features you have learned this week.
6 Laurel - Insa Bashir. She has impressed me over this half-term with her beautifully presented work and her positive attitude to home learning. Insa always takes time to carefully present her work, either on paper or typed directly into her Seesaw journal and she often gives her work that 'extra touch'. Well done Insa - keep up the great work!
6 Sycamore - Samuel Platts for working really hard this week. He has completed all the tasks set and produced some great work in English, especially his persuasive letter to Sherlock Holmes. Keep up the good work Sam!