Our Golden Book Winners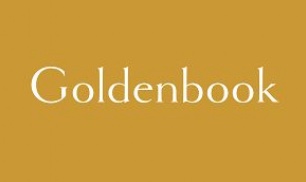 Congratulations to our Golden Book winners
N Squirrels - Danyaal Ahmad. We have been reading and retelling Jack and the Beanstalk. We talked about the tall beanstalk and the tall giant. Danyaal made tall and short towers using the bricks.
R Beech - Pippa Carnegie-Horrocks. Reception are learning to retell the story of the Gingerbread Man. Pippa worked hard to write the story using the sounds and tricky words she knew, making sure she formed her letters correctly. She kept going even though she was unsure at times showing great resilience. Fantastic writing Pippa!
R Hazel - Sam Ashenden Myall. We've been learning the story of the Gingerbread Man. Sam was very keen to retell the story and to write about it. He hardly needed any help, tried his very best and was very proud of himself. Well done Sam!
1 Oak - Ava Nigrelli for her wonderful Eggbox Dragon design and model. Ava thought so carefully about the materials she wanted to use. What a fabulous and creative design!
1 Pine - Amira Hussain for a brilliant Eggbox Dragon.
2 Cedar - Nova Drummond for working really hard on her handwriting. When publishing her character description of Bear, she took her time and produced some beautiful work. Well done Nova!
2 Hawthorn - Belle Currid. In English, we wrote our own character descriptions of Bear. Belle used interesting similes to make her writing exciting to read. She also included an exclamation sentence. Well done Belle!
3 Elm - Lily Leach for using some lovely vocabulary to describe Krindlekrax. She has used lots of lovely expanded noun phrases and similes to build a picture of what the monster would look like. Well done Lily!
3 Juniper - Reilly Fernandez. In RE we have been learning about how people's lives change when they meet Jesus. Reilly created a wonderful poster which reminds us to say thank you to God when he does something for us. Reilly said a special thank you for his family and friends. Great work Reilly!
3 Maple - Xanthe Wilkins. In English we have been finding out more about Krindlekrax. We listened out for describing words in the story and used these to help us draw and label what he might look like. Xanthe used some great adjectives in her writing.
4 Alder - Katey Haiden. On Monday we found a mysterious egg in the classroom. We knew that Roz, the robot in our book, had found it. Katey had excellent ideas about the egg and even used other stories we have read to help her think of them. Katey's writing is always beautifully neat and her painting of her predicted character is wonderful.
4 Larch - Evie Mickiewicz for her excellent work in Maths. She really understood how to multiply in multiples of 10. She set her work out perfectly with subheadings for the task, neatly written numbers and a clear WALT (We Are Learning To). Fantastic work Evie!
5 Rowan - Arrietty Schifano for her fantastic letter of advice she wrote as one of the characters from the book we have been reading in English. She worked so hard on it and spent time planning and editing her work. The end result is wonderful!
5 Willow - Eleanor Currid for the positive attitude that she demonstrates in every lesson. She is constantly engaged and puts 100% effort into everything that she does. She is a true role model for others and demonstrates our school values incredibly well. She is thoughtful and is constantly curious about what we are learning; this is evident by how often she asks and answers questions and how much detail she puts into her work. Well done Eleanor!
6 Holly - Kacey Crittenden for her fabulous story board in RE in which she told all about the life of Siddhartha Gautama and the events and changes in his life which led him to become Buddha. She wrote the explanation clearly and produced lovely drawings to illustrate the story. Super work Kacey - well done!
6 Laurel - Muhammad-Sadiq Hussain for his impressive adventure story in English Odysseus and the Song of the Sirens. He has worked very hard, planning his story well and including a variety of fronted adverbials in his writing, in addition to using figurative speech and direct speech. Well done Muhammad-Sadiq!