Our Golden Book Winners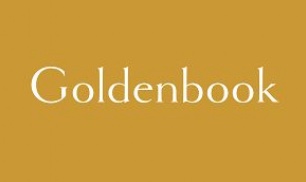 Congratulations to our Golden Book winners
N Squirrels - Otis Don Carolis for joining in brilliantly with the nursery rhymes.
R Beech - Austin Osei-Boateng for an amazing Rangoli pattern and Diva lamp. They have been learning about Diwali.
R Hazel - Indigo Cobbett for her beautiful Diva lamp for Diwali.
1 Chestnut - Freddie Smith for trying so hard to improve his handwriting.
1 Oak - Noah Edgley for a fantastic penguin painting.
1 Pine - Aaminah-Zara Naeem for trying really hard in phonics.
2 Hawthorn - Bonnie Gidman for a wonderful, evocative painting about the dark.
2 Cedar - Oliver Pearson for a wonderful, evocative painting about the dark.
3 Elm - Zachary Buchholtz for working really hard in Maths to learn the column method.
3 Maple - Arrietty Schifano for working so hard in Maths and always trying her best.
4 Alder - Spencer Scott for a fabulous portrait of Henry VIII.
4 Larch - James du Toit for an excellent royal portrait.
5 Cherry - Emilie Moser for an excellent storyboard in English - she thought carefully about people's feelings.
5 Willow - Emily Povey for working hard to produce a storyboard about an important scene in her story.
6 Sycamore - Dylan James for beautifully presented work on the features of a river.
6 Holly - Annabel Kidd for a well-illustrated diagram of features of a river, labelled clearly and with good explanations.
6 Laurel - Joshua Osborne-Frimpong for making an excellent periscope in Science.