Our Golden Book Winners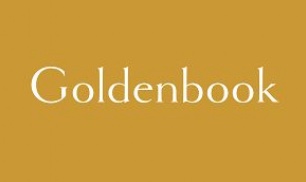 Congratulations to our Golden Book winners
Squirrels - Avinesh Ramanathan for making a fantastic robot with the box craft and Mustafa Mughal for always helping to tidy up.
Ash - Rumaisa Ahmed for excellent effort in phonics.
Hazel - Olly Brooks for trying really hard with his writing.
Beech - Martha Woods for trying really hard at the writing table.
Oak - Ffion Jones for continually working so hard and trying her best.
Chestnut - Haashir Najaf for a wonderfully written explanation of how to defeat a witch.
Hawthorn - Eshal Abdullah for excellent effort and progress with her reading.
Cedar - Zuleika Collis for working incredibly hard on her reading and writing.
Elm - Ben Poole for a fantastic poster about the River Nile.
Maple - Juliette Merrells for working really hard at problem solving using fractions.
Alder - Sofia Elliott for a fantastic, descriptive piece of writing in English.
Larch - Emily Povey for making excellent progress in writing.
Cherry - Louis Hack for setting up, conducting and writing up independently an experiment about dissolving.
Rowan - Fallak Zaib for some great descriptive writing beautifully presented for World Book Day.
Willow - Kelsey Freeman for a well informed and well structured letter about plastic pollution.
Laurel - Oscar Clare-Campbell for writing an excellent formal letter in English.
Holly - Sarah Devapragasam for writing an excellent formal letter in English.