Our Golden Book Winners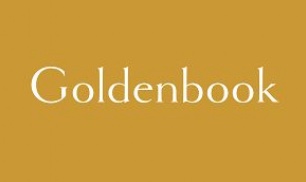 Congratulations to our Golden Book winners
N SQUIRRELS - Sonny Feehan-Bell. Sonny loves to play with the animals and build environments for them with the construction kits. He has great knowledge about animals and always tells us interesting facts. Sonny also likes to play with the cars and can sort them by colour.
R BEECH - Sydney Osei-Boateng. We have been learning about celebrations. We read the story of Elmer and then decorated elephants with different patterns and designs to celebrate Elmer Day. Sydney spent a long time on her picture, using all the colours of the rainbow in a pattern to make a beautifully decorated elephant. Well done Sydney!
R HAZEL - Alexander Cole. He has recently developed an interest in writing and has started writing independently. Well done Alexander, keep going!
1 OAK - Aaryan Razaq for wonderful computing skills. He showed super mouse skills to draw a Christmas present.
1 PINE - Issy Sach for making a fantastic sock puppet of a strawberry!
2 CEDAR - Skye Highton. This week Year 2 had a go at rewriting the story of Orion and the Dark. Syke was particularly careful when writing, making sure to re-read her work, check her spelling as she wrote and use capital letters for names. Well done Skye!
2 HAWTHORN - Austin Gallagher. In RE we have been thinking about the gifts given at the first Christmas. Austin thought carefully about the gifts the wise men brought, how the innkeepers gave Mary and Joseph shelter and warmth and how God gave Jesus. He created flaps with pictures and writing, then made the outside look like a present. Well done Austin!
3 ELM - Imaan Mehran. This week we have been learning our 3 and 4 times tables. Imaan made a brilliant start - she tried really hard to learn the number facts and recall them quickly. Great work Imaan!
3 MAPLE - Austin Osei-Boateng for his amazing Maths. He always works hard in Maths lessons and loves a challenge. He has shown that he is confident with his multiplication and division facts for the 4 times tables.
4 ALDER - Isaac Hutchinson for his excellent effort and knowledge in our Maths lesson. He is working really hard and should feel proud of himself. Well done!
4 BIRCH - Jessica Hill. In History we have been focussing on the Royals who have had a significant impact on Britain. We learned about Queen Victoria and Jessica was incredibly engaged with the lesson and demonstrated great curiosity as she asked and answered lots of questions about why Queen Victoria was important. She used her knowledge to present lots of different facts in a creative way. Well done Jessica!
4 LARCH - Jennah Khan for her wonderful work in History on Queen Victoria. She remembered lots of facts about her life and presented her work very neatly. Well done Jennah!
5 ROWAN - Tilly Waldron for her work on mountains and volcanoes. Not only did she clearly explain how each type of mountain was formed, she drew super diagrams to show the various parts of a volcano and where we find The Ring of Fire. Amazing work Tilly!
5 WILLOW - Belle Robinson for her outstanding levels of determination and perseverance when completing her assessments. We are so proud of the way she conducted herself. She has shown a 'can-do' attitude and enthusiasm towards her learning. Well done Belle!
6 HOLLY - Eloise Lawes for her piece on Erosion, Transportation and Deposition in our Geography unit on rivers. Not only has she clearly explained how the processes work, she also drew super diagrams to explain how meanders and waterfalls are formed. Fantastic work Eloise!
6 LAUREL - Max Dukoff-Gordon for his impressive writing in English. He wrote an emotional recount of the final moments leading up to the sinking of Ernest Shackleton's ship during his polar expedition to Antarctica. Fantastic work Max, keep up the great writing!