Our Golden Book Winners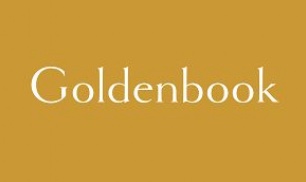 Congratulations to our Golden Book winners
Squirrels - Annie Sanderson for having lovely manners and being a kind friend.
Ash - Joshua Udemezue for always being kind and thoughtful.
Hazel - Jago Anderson for always trying his best.
Beech - Charlie Matthews for working really hard at the writing table.
Oak - Oliver Pearson for a brilliantly detailed picture of Emily Brown.
Chestnut - Bonnie Gidman for a beautiful picture of Emily Brown with thoughtful labels.
Hawthorn - Max Brownlie for excellent effort and progress with his reading.
Cedar - Imogen Irvine for working really hard in Maths.
Elm - Amelia Neenan for being a good role model in Spanish lessons.
Maple - Charlotte Anderson for being able to identify and explain different push and full forces very well.
Alder - Laila Parsons for an excellent descriptive piece of writing in English.
Larch - Alice Mayman-Palmer for excellent achievement in end of unit Maths tests.
Cherry - Sofia Suleman for excellent effort in spelling and finding factors in Maths.
Rowan - Alfie Matthews for a great storyboard on The Highwayman.
Willow - Kendall Goodrich for a well written character description.
Laurel - Brian Santouse & William Wynne for excellent work in Spanish lessons.
Holly - Ammara Razaq for excellent work in Spanish lessons.