Our Golden Book Winners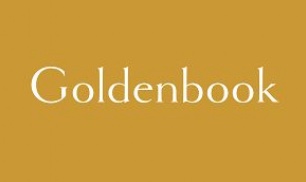 Congratulations to our Golden Book winners
See this week's newsletter for pictures of our Golden Book winners' work.
N Squirrels - Molly Clough. We read Handa's Surprise and looked at the fruits from the story. Molly had a go at drawing the fruits with the pastels. She looked carefully at the fruits and their shapes and drew a passionfruit.
R Beech - Elliot Pribyl. We made harvest prayers and thought about food we were thankful for. Elliot spent a long time drawing his pumpkin and colouring it in. Great perseverance and concentration Elliot!
R Hazel - Elliott Lawes for using his phonics to make clever words. He always joins in with the actions when we're learning new sounds and has been trying really hard with his writing.
1 Oak - Emily Colvin. Emily looked really carefully at the Autumn picture and has written some super sentences all about it. She tried really hard to make her handwriting as neat as possible. It is Emily's last week at Pyrford and we will miss her very much. She has worked so incredibly hard in Oak Class and should be very proud of herself!
1 Pine - Matilda Clements. We have been learning about Autumn and recognising the signs of Autumn. Matilda was able to explain clearly why the leaves change colour and then chose to go outside and hunted for the signs of Autumn. Matilda was showing other children what she had found. Brilliant exploring Matilda.
2 Cedar - Jessica Hill for working hard to use correct punctuation and the word 'because' in her answers to the questions we discussed about our book 'Moth'. Jessica's work is always neatly presented and she takes care with whatever she is doing. Great work Jessica!
2 Hawthorn - Stanley Gallagher for doing brilliantly with all his work in Year 2. This week showed fantastic understanding of our book about the peppered moth. His answers were clearly written and well presented with good punctuation. Well done Stanley!
2 Sycamore - Amelie Wood. Amelie is always writing! She has created a fantastic report about moths and written some interesting facts about Africa. She always listens carefully and works hard with her spelling. Her work is always beautifully presented, well done Amelie!
3 Elm - Edward Allen. Edward has been working really hard this week and has shown a really positive attitude towards his learning. He has been really proud of all he has achieved and so he should be. We believe in you Edward and now you are believing in yourself, I know you will continue to achieve. Well done Edward!
3 Maple - Henry Lardner for working really hard in class. We are really impressed with the effort he is putting into his work. In science he has enjoyed using torches to find out how shadows are formed. Keep up the good work Henry.
4 Alder - Harrison Trainer-Clark. During our RE lesson we thought about the evidence that Jesus is the Son of God. Harrison thought very carefully about Jesus and the amazing events that took place. He also presented his work beautifully.
4 Larch - Eleanor Currid for a wonderful painting depicting Jesus' crucifixion. You showed an excellent understanding of how this Bible story shows that Jesus is the son of God. Well done Eleanor.
5 Rowan - Gus Ellender, Leo Anderson, Ray Jessop and Grace Freeman. In Geography last week we researched the tropics on the computers and presented what we had found in our topic books. I was so impressed that I have had to choose four people for Golden Book as I could not decide between you! Well done!
5 Willow - Sam Darling for his fantastic fact file that he has created all about the tropics of Capricorn and Cancer in Geography. Sam has worked incredibly hard to include lots of interesting facts that he has learned from his own research. I have been very impressed to see how well Sam has organised his work through the use of his sub headings and a diagram. Well done Sam!
YEAR 6 - Our Year 6 Pyrford Primary Football Team!
What a fantastic result from Friday's Football Tournament. Our boys did the school proud, playing as a strong team, supporting each other and each bringing their own strength to secure several wins and a draw. They then won the semi-final and the final. Winning this tournament means they will be invited to take part in the County Finals in February. Congratulations to: Henry Hope, Charlie Lines, Ben Vieira, Louis Skilton, Will Burnett, James Krikorian, Jack Hannon, Louie Lorch and Jack Hannell.