Our Golden Book Winners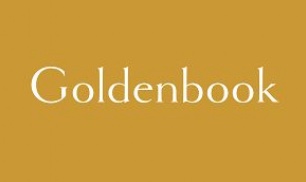 Congratulations to our Golden Book winners
N Squirrels - Amara Howell for being such a kind child. She plays nicely with her friends, shares the resources and is helpful in class. Amara sits and listens well and adds interesting facts to our discussions. Well done Amara!
R Beech - Amaya Tavender for great progress in her swimming lessons. She was not too keen at first but now gets in to the pool confidently and with a smile on her face. Mrs Daniell is very impressed with her. Well done Amaya!
R Hazel - Benny Coventry for writing some fabulous facts about ducks. He has done a great job and we're super proud of him. Well done Benny!
1 Oak - Hadi Abdullah for working so hard at his reading and writing. He has been spelling lots of words using his phonics and remembering to use capital letters and full stops.
1 Pine - Ayana Nabbi. We have been learning about the continents of the world and animals which live on those continents. This week we learnt about the jungles of South America and the snakes. Ayana worked hard to copy the repeating pattern on the snake's body and copy the shape of the scales.
2 Cedar - Poppy Murray. Poppy has always shown a passion for Music and this half term she has given her all when learning to play the recorder. She thinks carefully about her positioning and is beginning to play the melodies in a very musical way. Well done Poppy!
2 Hawthorn - Tom Kloke. In Science we have been carrying out an investigation to find out what plants need to grow healthily. Tom has been especially interested in watching the bean germinate and grow; often using a magnifying glass to look carefully at them each morning. He has impressed us with how he completed his work independently and clearly explained what he found out. Well done Tom!
3 Elm - Ismael Azeem. Ismael is thoroughly enjoying our Science unit all about plants. He has posed thoughtful questions and can explain the life cycle of a flowering plant in detail. Well done Ismael.
3 Juniper - Vraj Lakhwani for being an exceptional scientist who loves to share his extensive knowledge with the class. This week we have been learning about the life cycle of plants. Vraj produced a detailed poster explaining the different stages and included additional information, drawing on his own ideas. Great work Vraj!
3 Maple - Tillie Carpenter. In Science, Year 3 are learning about plants. This week Tillie worked hard to produce a poster explaining the life cycle of a flowering plant. She listened carefully and added the extra details we talked about.
4 Alder - Charlie Sherlock for always working extremely hard. He listens carefully and always tries his very best. We are very proud to have him in Alder class!
4 Larch - William Bourne for his amazing progress in Maths. He is very enthusiastic during the lessons and it's lovely to see how happy he is when he is successful. We are so impressed that he has taught himself the 13 and 14 Times Tables now that he knows all the others. There's no stopping William - well done!
5 Rowan - George Gray for the fantastic art work he has been doing this half term. We have been focussing on birds and he impressed with his observational drawing of a goldfinch. He tried really hard to create depth to his work by using shading. He did an amazing job. Well done George!
5 Willow - Noor-Eshal Razaq for the hard work she has shown in her spellings. She has worked incredibly well to use the -ent and -ant suffix in her writing and we are so impressed that she has related these to our story that we are focussing on in English. Well done - keep up the fantastic work!
6 Holly - Sam Darling for his outstanding Science experiment plan which he developed to test an electrical circuit and measure the changes in the bulb brightness. His questions for this investigation were well thought out and used great scientific language. Well done Sam - great work!
6 Laurel - Evan Phiillips and Toby Clark for their exemplary behaviour and the enthusiasm they showed at the Prayer Stations that Laurel class attended at the Church of the Good Shepherd. It was a wonderful experience for all the children, to facilitate their quiet reflection and prayer. Well done Evan and Toby, you are great role models for others!