Our Golden Book Winners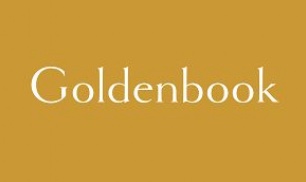 Congratulations to our Golden Book Winners
Squirrels - Alexander Caulfield for interacting well with his friends.
Hazel - Sebastian Fongo for excellent behaviour.
Beech - Emma Robinson for fabulous tortoise work.
Chestnut - Fergus Foden-Reekie for working really hard with his reading.
Oak - Maddy Elliott for some lovely ideas for our class prayer book.
Cedar - Chloe Smith for a brilliant diary entry.
Hawthorn - Zainab Atiq for great progress in reading.
Elm - Jeremy Brierley for brilliant work with fractions.
Maple - Kayla Broomfield for thoughtful and careful writing about Jewish festivals in RE.
Birch - Finley Barnes for writing an exciting diary entry.
Alder - Billy Wilson for working hard to improve his English work.
Larch - Aiza Asif for writing an entertaining diary entry as Varjak.
Cherry - Connor for working really well in a group.
Willow - Akbar Azam for excellent explanations in Science last week.
Sycamore - Tanisha Nawaz for a great newspaper report in English.
Laurel - Max Lafreniere for fantastic art work inspired by Frank Lloyd Wright.
Holly - Katie Bushen for an effective collage inspired by Ansel Adams' photographs.