Our Golden Book Winners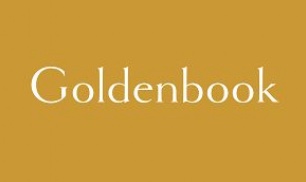 Congratulations to our Golden Book winners
See this week's newsletter for pictures of our Golden Book winners' work.
N Squirrels - Everyone! We had great fun taking part in a sponsored obstacle course in our garden to raise money to develop our outdoor area. The children were amazing and took part with great enthusiasm!
& Burhaan Ali & Zayaan Abid for being so good at using technological resources in Squirrels. Burhaan was able to count the ladybird dots and identify the correct number in a Maths game on the interactive whiteboard and Zayaan had great fun exploring the remote-control cars.
R Beech - Chester Jones for amazing progress in writing this year! Since Chester started school he has worked super hard to learn how to write and now there's no stopping him! He diligently practised writing his letters and working on his fine motor skills and pencil grip. Now he can use his phonics confidently to write and does so all the time - well done Chester, what a great attitude to learning.
& James Hall for excellent progress and effort with his writing. James is always at the writing table and loves to write about his own interests. He is now so keen to write and is always very proud of his work and rightly so!
R Hazel - Alice Ashenden Myall and Sofi Walton for reading at home every single day this year, and as a result they have very full Reading Records! Well done Alice and Sofi for being so consistent and showing us what is possible when you put your mind to it!
& Amira Hussain for painting a beautiful picture featuring bees in search of the nectar found in wild flowers. We have been learning about bees and how important they are to our world. She paid close attention to the different shapes of the petals and recreated them using a fine brush and used finger painting to make the bees. Well done Amira!
1 Oak - Hadi Ahmed for taking great care and thought over his natural sculpture made out of twigs. He made a fabulous tepee!
& Numaan Ahmad for working really hard in maths. He did a great job of telling the time to o'clock. He could show the hands on the clock and carefully wrote the time too, forming his numbers correctly.
1 Pine - Tom Kloke for being one of the politest members of Pine Class. He has been working incredibly hard with his writing and reading and trying hard to join in with our new phonics lessons, showing a brilliant resilient attitude. Well done Tom!
& Jay Doyle for working incredibly hard with his phonics and reading. Jay is now enjoying reading and joining in with our whole class sessions. He is one of the loudest! Well done Jay!
2 Cedar - Abubakr-Ali Hussain, Beth Fox, Charlie Chaile & Umar Zafar. This week we are learning about silent letters in spellings. We played the 'cat game' in groups and the children worked BRILLIANTLY together. They were just great at taking turns, giving clues and celebrating together when someone worked out what the mystery spelling was. Well done team!
& Martin Bahin for working hard to label each part of the United Kingdom map correctly. Since coming to Pyrford from Ukraine, Martin has settled brilliantly into class and has become a great member of Cedar with lots of new friends. Well done Martin!
2 Hawthorn - Tillie Carpenter. In our geography fieldwork, we identified features of our school using an aerial photograph. Tillie was able to rapidly identify a wide range of features as we walked around the school, working out what was shown from the relative positions of buildings and structures. Great work Tillie!
& Jacob Jones for working really hard on his reading throughout Year 2 and has made fantastic progress. His fluency and comprehension have improved enormously and he now reads swiftly and accurately, understanding what he reads and answering questions. Great work Jacob!
2 Sycamore - JJ Gray for working really hard in Maths all year! He's impressed me with his knowledge of number and quick recall of number facts and multiplication tables. Well done JJ!
& Franklin Burden. In English we have been reading The Fox and the Star by Coralie Bickford-Smith. Franklin has drawn the deep, dense wood using a white pencil to make it look like the illustration in the book. He's then added his picture of a fox. Great work Franklin!
3 Elm - Everyone! For all being super stars during activity weeks. You produced amazing art work and showed resilience, teamwork and determination when attempting the challenges. It was lovely to see you all encouraging each other and supporting each other to help your classmates achieve their very best. Well done Elm Class!
& Evie Mickiewicz for always trying her best to produce beautiful pieces of artwork. Evie enjoys art and designed her own hieroglyph to show her love of animals, using masking tape to cover the outline. She then painted over the top and removed the tape to reveal the image. Well done Evie!
3 Maple - Max Treharne. This term we have been finding out about Ancient Egypt. I have been impressed with the effort Max put into his work and he should be proud of what he has achieved. He sculpted clay to make the head of an Egyptian God, which was then attached to a jam jar covered in papier maché and painted.
& Everyone for showing impressive teamwork during their activity day, all trying rock climbing, archery and team building. There were children who found some tasks really challenging but they did not give up and everyone should be proud of what they achieved. Children worked together to complete challenges in the team building and it was really important to work as a team during rock climbing to ensure nobody got hurt.
4 Alder - Arrietty Schifano. This week we have been learning about the types of creatures in our environment and thinking about how we can help care for them. Arrietty had lovely ideas and produced a beautiful picture to show them. Well done Arrietty!
& Suvan Khadka for working incredibly hard all year. He always has his hand up to share his excellent general knowledge and ideas. He is also a very thoughtful boy and his comments and understanding during PSHE is really appreciated. Well done Suvan!
4 Larch - Fleur Cobbett for the fantastic effort that you've put into your learning all year. You should be extremely proud of yourself! You work hard during all the lessons and enjoy learning. I have really enjoyed teaching you! Well done Fleur!
& Zakariya Akhtar & Charlie Wilson for fantastic progress in Maths. You achieved excellent scores in the recent Times Tables test - you should both be extremely proud of yourselves. You work hard during Maths lessons and clearly enjoy problem solving. Well done boys!
5 Rowan - Everyone for being so amazing during our activity week. You worked so well together on our team building activities, it was fantastic to see you all encouraging one another. Many of you overcame your fears at Wild Wood and developed your skills during archery. I loved seeing all the wonderful explosion books you created and it was great to see how you all managed to organise yourselves for our games of 'Oot' & '3 in 1'. Well done everyone, you are all superstars!
& Otto Clare-Campbell for the excellent perseverance you showed when we were at Wild Wood last week. You gave all the activities a go and even enjoyed some of them! For me the best part of the day was seeing you conquer your fear of heights and complete the tree-top obstacles. I am very proud of you. Well done Otto!
5 Willow - James Lardner for the absolutely fantastic progress you have made in your writing through Year 5! You have amazed me since September with your determination and positive attitude to learning. You listen very well and always want to challenge yourself by using a new target that is taught. I am so impressed that you are using semi-colons, relative clauses and fronted adverbials independently - you are a super star!! You should be incredibly proud of yourself, just as I am of you. Well done.
& Amelia Neenan & Ali Zahid for the excellent perseverance you showed when we were at Wild Wood last week. Conquering your fear of heights was absolutely amazing to see and I couldn't believe how fearless you both became. It was a joy to see you whizzing through the trees across the high rope courses. Well done!
YEAR 6 - The entire cast and crew of The Pirates of the Curry Bean deserve to be in the Golden Book this week for working so hard as a team and putting on a great show. We hope everyone enjoyed the play as much as we have enjoyed putting it together. Well done Year 6 – a fabulous production!