Our Golden Book Winners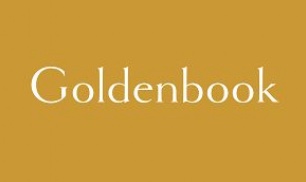 Congratulations to our Golden Book winners
Squirrels - Henry Pocock for being such a lovely member of Squirrels for two years.
Hazel - Zohaib Awais & Rhia Xenou for always trying their best in all they do.
Beech - Ben Osborne-Jones for always working hard with the star job.
Chestnut - Dexter Evans for always producing neat and careful work.
Oak - Mujtaba Ahmed for fantastic effort for writing all year and Max Dukoff-Gordon for brilliants Maths learning all year!
Cedar - James Lardner for working incredibly hard all year.
Hawthorn - Jared Efedje for working hard all year.
Elm - Freya Andrews for wonderful, creative writing all year and Leni Thongtan for outstanding progress in Maths and English in Year 3.
Maple - Meryam Alsaeedi for writing the introduction to our evacuation story with care.
Birch - Finley Barnes & Leo Snelgrove for writing a fantastic chapter for 'How to Train your Dragon'.
Alder - Emilia Fisher for always having an enthusiastic approach to her work.
Larch - Amina Imran for writing an excellent letter to Year 3 and Hadya Amer & Harrison Barnes for settling into Larch class so well.
Cherry - Jessica Clothier for designing and making an excellent model in DT.
Willow - Rafi Quddoos for fantastic work to design and make a moving model.
Sycamore - Lola Tipping for producing some super artwork.
Laurel - Humaira Khan for working so incredibly hard and achieving brilliant scores in her SATs tests.
Holly - Claudia Shaw for achieving a brilliant score in her Maths SATs paper.