Our Golden Book Winners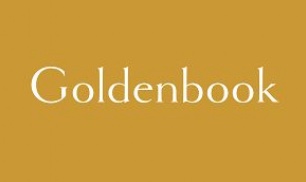 Congratulations to our Golden Book winners
See this week's newsletter for pictures of our Golden Book winners' work.
N Squirrels - Jannah Akhtar & Arlo Westwood. We have some great artists in Squirrels! Jannah loves to draw and paint. She drew a "picture of my house". Jannah also wrote the initial letter of her name, so we know it is her picture. Arlo loves cars and regularly draws pictures of cars. He painted "a brown Volvo".
R Beech - Gabi Xenos for excellent Maths! Gabi is always keen to explore the Maths resources, especially the number cubes. He has been making big numbers from the cubes and checking the amount by counting in 2's, 5's and 10's!
R Hazel - Hadi Ahmed & George Watson. Hadi and George busy themselves with all sorts of activities but especially enjoy our outside space and the construction areas. Well done boys for being so enthusiastic and happy about learning!
1 Chestnut - Ethan Gray for being an amazing sportsperson all year. He always tries his best and is encouraging and supportive to his team mates too. Well done Ethan!
1 Oak - Isobel Grimes for working so hard at her writing. She is taking great care with her handwriting and using some wonderful description to make her work interesting. She wrote an adventure story about finding gold.
1 Pine - Amelie Coventry for always using fantastic describing words in her writing. She is beginning to use commas to separate describing words. She has loved writing and learning about the 'Out and About' poem this week.
2 Cedar - Matilda Hannell. All year Matilda has shown us great enthusiasm for Maths and has worked really hard on each job and the challenges.
2 Hawthorn - Ben Du Toit & Matthew Walker-Downie. Both these boys have worked brilliantly with our maths learning all year, including this week's work on statistics. Great job boys!
3 Elm - Max Brownlie for working incredibly hard with his reading and spelling, both in school and at home. He has moved up 6 reading levels since the start of Year 3 and has recently become a free reader. He has also been practising his Year 3 and 4 common words and is learning them well. Well done Max, I'm really proud of you!
3 Maple - Freya O'Brien for the fantastic progress that she has made with her handwriting since the beginning of Year 3! Freya has put 100% effort into making her handwriting smaller in size and is beginning to join it well too. I am so impressed with Freya's determination to improve her work. Well done Freya—I am so proud of you!
4 Alder - Inayah Zaib. In Art, we have created paintings inspired by the artist Stefan Grol. Inayah has created a fabulous painting—choosing lovely colours for her background and showing perspective by creating different sized animals. Well done Inayah!
4 Larch - Amelia Caulfield, Amina Azeem and Zainab Atiq for creating beautiful paintings in the style of Stefan Grol. I love the colours you created for the sky backgrounds and you have all worked hard to make your animals different sizes and colours. I am so impressed with your artwork girls, well done!
5 Cherry - Sienna Hayward. In English we have been reading about the Suffragettes. Sienna wrote a letter in role (as Marion Wallace Dunlop). She thought carefully about what it would have felt like for the suffragettes. Well done Sienna.
5 Willow - Hamish Sherlock for shining during our learning about Women's Suffrage. He has impressed us with his ability to see stories from the perspective of all involved, whilst showing enormous empathy and understanding for the women who suffered in their fight for women's rights. Hamish also helped his classmates by suggesting many high level words and phrases to improve their letter writing as a suffragette prisoner. Fantastic work Hamish. Well done!
6 Holly - Jasper Vickery. Always with his hand up to answer a question, Jasper shows his interest and enthusiasm for Topic lessons every week. This week, not only did he answer questions showing his knowledge about North America and Death Valley, but he also asks more probing and searching questions, prompting deeper discussions into the subject. Well done Jasper!
6 Laurel - All of Laurel Class for being so well-behaved during the swimming session on Monday. Everyone had so much fun! Well done Laurel class!
6 Sycamore - Musa Mushtaq for settling back in to Year 6 and for working really hard since returning to school. He has put a lot of effort into our science investigations about electricity and has worked collaboratively with his peers on the 'Theme Park Maths' project. Excellent work!