Early Years' Nursery Rhyme Day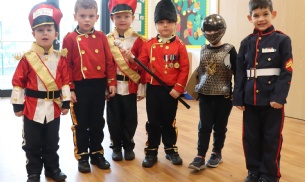 On Wednesday all Early Years children (and staff!) dressed up for the day to reinforce their work on Nursery Rhymes.
Many 'Grand Old Dukes of York', more than 'Three Blind Mice' and multitudinous Bo-Peeps and Miss Muffets spent Wednesday enjoying Nursery Rhyme Day.
To see more images, please visit our Photos page.