Our Golden Book Winners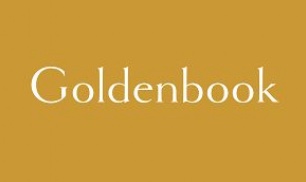 Congratulations to our Golden Book Winners
Squirrels - Ben Watkins for being a superstar all week.
Hazel - Charlotte Lawry for being an excellent story teller.
Beech - Thomas Wakeling for being kind and helpful.
Chestnut - Finlay Boulby for always working hard and trying his best.
Oak - Kacey Crittenden for excellent writing about the Queen.
Cedar - Ahmed Najaf for concentrating so well in all of our learning.
Hawthorn - Charlotte Robinson for amazing Maths!
Elm - Finley Jessop for fantastic work on the formation of rocks.
Juniper - Alex Krynicki for a beautifully drawn Lizard Street and Krindlekrax.
Maple - Dylan James for beautifully presented work about the formation of rocks.
Alder - Benjamin Bailey for excellent multiplication mastery work in Maths.
Larch - Josh Lines for excellent multiplication mastery work in Maths.
Cherry - Danyal Ahmed for detailed work on Mayan religious beliefs.
Rowan - James Cobbett for a fantastic poster about the features of a mosque.
Willow - Phoebe Quintal for a creative diary entry as an alien.
Laurel - Sacha Ndebele for a fantastic information poster about the Greek gods.
Holly - Katie Dearden for an informative and colourful poster on the Greek gods.