Our Golden Book Winners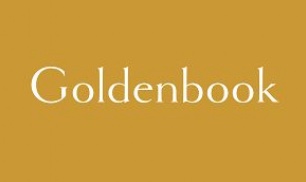 Congratulations to our Golden Book Winners
Squirrels - Jago Anderson & Mia Ahmad for having a go at writing their names.
Hazel - William Bourne for being a superstar at the harvest festival.
Beech - Bonnie Gidman for working really hard on the star job.
Chestnut - Eimaan Khan for making a brilliant fabric face.
Oak - Caleb Hennessy for a fantastic fabric face.
Cedar - James Lardner for working hard this term.
Hawthorn - James Lardner for designing a fantastic front cover for the Bible.
Elm - James Krikorian for fantastic work with place value, addition and subtraction.
Maple - Louis Skilton for a fabulous retelling of 'The First Crossing' based on our book, 'The Hodgeheg'.
Birch - Hannah Anderson for a beautifully presented and informative Sutton Hoo leaflet.
Alder - Freddie Wakeling for a fantastic information leaflet about Sutton Hoo.
Larch - Gaby Lela for a fantastic information leaflet about Sutton Hoo.
Cherry - Mattie Hodges for detailed work about life in the trenches and the Battle of the Somme.
Willow - Mia Darling for excellent work with line graphs.
Sycamore - Oliver Povey for writing a super newspaper report.
Laurel - Sumah Hussain for a great effort in English, writing a newspaper report.
Holly - Olivia Krynicki for a well-constructed and written newspaper article.