New Arrivals in Reception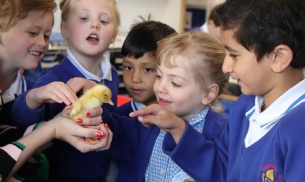 On Monday 6 duck eggs were delivered to school along with incubator and cage. On Wednesday, 5 Pekin ducklings hatched and have caused great excitement amongst both children and staff. The children are observing them closely and writing duck diaries to track their progress.
To see pictures, please vist the Photos page.